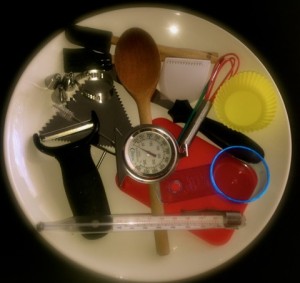 The more you sift dry ingredients (especially flour) the more air in the flour, meaning the more the cake will rise .
It is a smart idea to purchase an oven thermometer as not all ovens are calibrated to the exact temperature set gauge. I did this and realised my oven was 10 degrees out (no wonder my cakes were doming)!
As long as you have a good quality chocolate you can melt chocolate in a microwave safe bowl as opposite to go to the effort of placing chocolate over a bowl of simmering water on the stove.
If you add flavour essence to melted chocolate it will clump up and become hard as a rock. To stop this from happening you need to add a flavoured oil (not essence or alcohol).
Adding coffee to cakes is not always there for the taste it has, more so as a flavour enhancer of the other ingredient. Want to intensify the chocolate flavour in a cake? Substitute  1/2 cup of milk with some strong coffee and you will be pleasantly supprised!
Decrease the baking powder in your mix if your cake is splitting when it rises. However, note that this will leave your cake less fluffy but more rounded on the top.
If you use hot water instead of cold water when you make pastry it will make the pastry waterproof etc the liquid filling in the pastry will not seep out.