Lychee Coconut and Lime Yoghurt Sorbet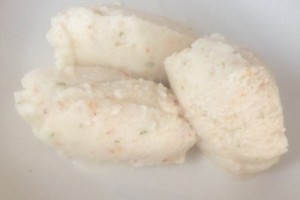 This recipe has come from a combination of different types of ice-cream and sorbet recipes, where I have then overlayed an interesting twist via the inclusion of yoghurt.
I do experiment quite frequently with yoghurt. I find yoghurt a great versatile ingredient to replace other dairy ingredients with the added bonus of being a little more healthy and providing a brand new flavor to the mix.
I like the idea of making sorbet by blitzing frozen fruit but found that frozen lychees blitzed didn't really work quite like Banana…
After playing around a little bit I found adding in some yoghurt gave the ideal texture.
Once coconut and lime juice were paired for a smack bang flavor combo explosion I had a delectable sorbet on my hands.
Ingredients:
450g lychees
110g coconut milk
95g sugar
250g natural yoghurt
25g desiccated coconut
15ml lime juice
2 + ½ tsn lime zest
Method:
Place the lychees into a food processor with the coconut milk and blitz until the mix is smooth and silky.
Pour the mix into a saucepan with the sugar and stir on a medium heat until the mix bubbles. Take off the heat and set aside to cool.
Place the yoghurt, desiccated coconut, lime juice and lime zest into a bowl and whisk until well combine.
Pour the lychee mix into the yoghurt mix and stir until combine.
Place the mix into the food processor again and blitz for 1 minute.
Pour the mix into an ice-ream machine and churn accordingly.
Place the mix into a container in the fridge until your ready to serve.
Notes:
If you do not have an ice-cream machine that is fine just transfer the mix each hour, 3 times into the food processor and blitz before placing the mix back in the frezzer to set.
I used 2 x 565g cans of lychees for this recipe to get the 450g of actual lychees.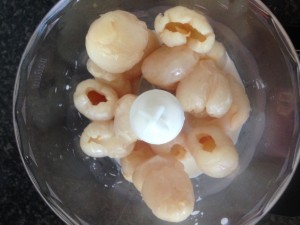 Step 1
Step 2
Step 5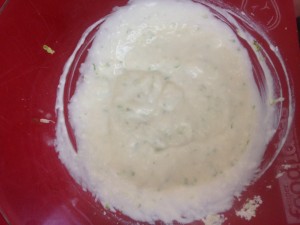 Step 6
Step 7
Like this recipe? Subscribe via RSS or email to get my new entries and more scrumptious recipes with reviews.