Coconut and Beetroot Tart
If you're not a big fan of beetroot then I recommend you check out the below posted recipe…If you love beetroot this pie will put you in heaven.
An addictively strong beetroot flavour gem with an after hit of coconut, the interesting mix of flavours and use of one of the sweetest vegetables will surprise and satisfy.
In previous beetroot baking I have mastered what I think is the best version of Beetroot and Chocolate Brownies, however without the strong taste of chocolate this tart lets the beetroot shine!
Ingredients:
Pastry:
220g plain flour
100g butter
55g white sugar
1 egg yolk
2 tbsn desiccated coconut
½ tsn vanilla essence
Filling:
420g can of beetroot (you will need 250g drained)
½ cup brown sugar
1 tsn group mixed spice
2 tsn lemon juice
1/2 tsn coconut essence
1 cup coconut cream
4 eggs
Method:
Pre-heat the oven to 190c.
Place the flour, butter, sugar, egg yolk, coconut and vanilla in a food processor and pulse a few times to combine. Now process until the mix resembles breadcrumbs.
If mix is to dry add 1 tbsn on water and process.
Place the mix into a bowl and kneed until combined, shape into a ball and place in the fridge for 15 minutes.
Roll the dough with a rolling pin on a lightly floured surface and place the dough into a tart tray.
Place baking paper on top of the tart and blind bake for 20 minutes.
Remove the paper and beans/rice and bake for a further 5 minutes.
Reduce the oven to 180c.
Place 100ml water, brown sugar and spice in a bowl, mix together then microwave on high for 1 minute or until the mix starts to bubble. Leave aside to cool.
Place the beetroot, juice, essence, coconut cream and sugar syrup into a food processor and process until smooth.
Whisk the 4 eggs until thick and pale.
Add the beetroot mix into the eggs and fold until combine.
Pour the mix into the tart shell and bake for 40 minutes or until the filling is set.
Note:
I have sprinkled a little desiccated coconut on top of the tart for presentation.
You can use coconut milk instead of cream, however it will change the texture creaminess slightly.
Blind baking means the tart will cook but the rice/beans stops the centre of the tart from puffing up, allowing for sufficient space for the filling to sit in.
Ingredients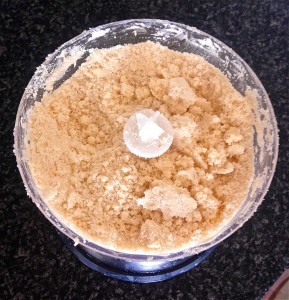 Step 3
Step 5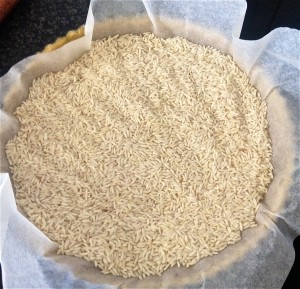 Step 6
Step 12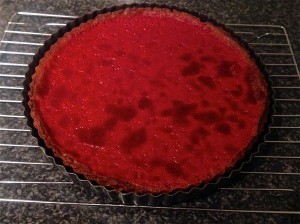 Step 13
Like this recipe? Subscribe via RSS or email to get my new entries and more scrumptious recipes with reviews.