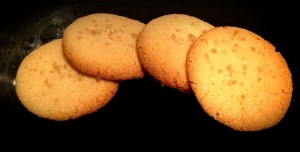 Jelly Biscuits
Ever notice how Jelly (Jello in America) has the most amazing flavor variations, from fruits to wine flavors to favorite drinks like Blue Heaven?
We use essence and extract to add flavor to our baking – vanilla, coconut, almond, mint and rosewater to name a few. So if we already add flavors why can't we have the awesome favourite Jelly flavours in baking? Well there is no reason we can't.
This then brought me to experiment with my 2 most favorite Jelly flavours  – Creamy Soda and Bubblegum. I made a batch of both of these biscuits and they were both so flavorsome and took me back to childhood!
Ingredients:
250g butter
110g sugar
80g condensed milk
300g plain flour
1 + ½ tsn baking powder
100g Jelly powder (flavored gelatin)
Method:
Pre-heat oven to 160c and line 3 big baking trays with baking paper.
With electric beaters beat the butter and sugar for 5 minutes until light and creamy.
Add the milk and beat for another few minutes until smooth.
Add the flour, baking powder and the jelly powder to the mix and stir.
Mix until well combine.
Roll mix into balls with hands to small golf ball sizes (25g in size).
Place balls on the trays and slightly flatten with hands.
Bake for 16 minutes or until slightly golden.
Once cooked place on a rake to cool.
Notes:
I have decorated by sprinkling pink decorating sugar to give the biscuits a special touch.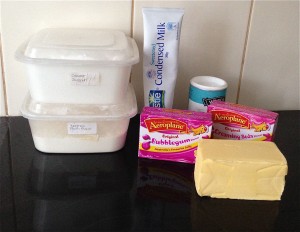 Ingredients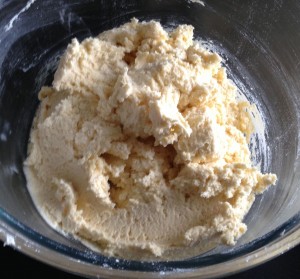 Step 5
Like this recipe? Subscribe via RSS or email to get my new entries and more scrumptious recipes with reviews.