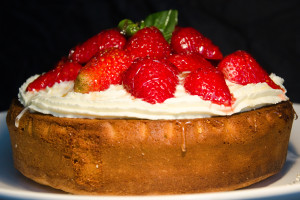 Photographer: Margaret Paola Minero
Lemon, Basil and Olive Oil Cake
Gosh, if I remove the word 'cake' from this Lemon, basil and olive oil title you would swear I am making a pasta sauce!
Don't let this fool you, this cake produces the most amazing texture that can only be described as more fluffy that a sponge cake but cheesecake like, yep seriously (a friends words not mine)!
Separately lemon and olive oil in cakes is quite common (olive oil thanks to the likes of the carrot cake popularity). However, basil…this is the first time I must say I have come across this ingredient in a cake, therefore of course I had to make it.
Believe it or not this cake is a winner, especially to the everyday taste bud that doesn't have a sweet tooth obsession as bad as mine (in other words it is sweet but not chocolate caramel layer cake sweet).
We already know these flavors work, why not give it a try!
Ingredients:
180ml olive oil
16 basil leaves
4 eggs separated + an extra yolk
170g white sugar
Finley grated zest of 1 large lemon
2 tbsn + ½ tsn of lemon juice
1 pinch salt
175g plain flour
1 tsn cream of tarter
Syrup:
10 basil leaves
60g white sugar
4 tsn lemon juice
Method:
Place the oil and basil in a pan on the stove on high until the basil starts to sizzle and crisp up. Once you hit this stage take the pan off the heat and leave aside to cool.
Line a 20cm cake tin with baking paper and pre-heat the oven to 180c.
Beat the egg yolks and 1/3 of the sugar until thick and pale.
Add the cold oil, zest, juice and salt and beat to combine.
Gently fold (be very gentle) the flourinto the batter until just combine.
In another bowl beat the egg whites and cream of tarter until peaks start to form. Now add in the remaining sugar and beat until mixture is thick and glossy.
Place a large spoonful of egg whites in to the batter and gently fold to loosen the batter up.
Once lose fold in the remaining egg white mix very very gently.
Spoon the batter into the cake tin and smooth the top.
Bake for 45 minutes or until a skewer inserted in the cake comes out clean.
Cool in the tin for 10 minutes than transfer onto a cooling rack.
Now for the syrup, combine all ingredients into a pan with 80ml water and stir on the stove on medium until the mix is reduced to a nice syrup consistency.
Dust the cake with icing sugar and spoon the syrup over the cake, serve.
Notes:
I whipped up some thickened cream with 2 tbsn of icing sugar and brought 250g strawberries that were mixed with 2 tsn of icing sugar and 2 tsn lemon juice. I then piped the cream and placed the strawberries on top of the cake before the syrup was spooned on the cake to decorate. Lastly I placed a few basil sprigs in the center for the look.
The reason I say very very gently is because there is no self-raising agent in this cake. The rise of the cake comes from the egg white and cream of tarter combo you have beaten, so if you are not gentle enough the cake will loose its rise (old school raising styles going on here)!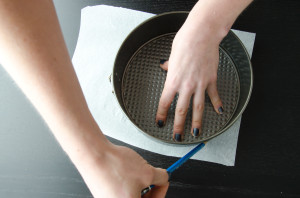 Step 2
Step 2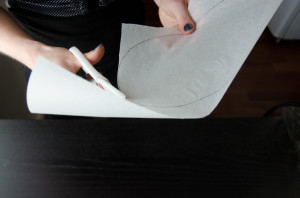 Step 2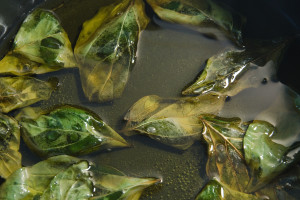 Step  1
Step 3 & 4
Step 6
Step 7
Photographer: Margaret Paola Minero
Step 8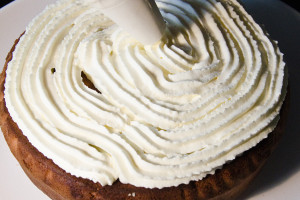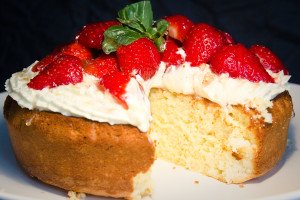 Like this recipe? Subscribe via RSS or email to get my new entries and more scrumptious recipes with reviews.