Pretzel Slice
Revisiting the sweet and salty combo again, this time I have been influenced by my sweet chocolate covered salted pretzels that I made a few months back (still be be posted so stay tuned)!
In the past I have made a few sweet and salty recipes that have been huge successes; their was the popcorn biscuits and the chocolate bacon cake with maple frosting just to name a few. It's just something about this combo where the salt intensifies the sweetness and takes it to the next level.
Now salted caramel was a significant baking trend of 2013 and 2014, however I decided to take this to an unusual level by adding the savory and salty pretzel to a caramel slice. The outcome of this recipe has the sweet and salty as well as a perfect crunchy and satisfying texture.
Ingredients:
250g butternut snap cookies
350g butter
250g brown sugar
½ cup honey
300g thickened cream
200g pretzels
Method:
Pre-heat your oven to 180c and line a 20cm x 20cm cake tin with baking paper.
Place the biscuits into a food processor and process.
Place 100g butter in a bowl and melt the butter in the microwave, following stir in the biscuit crumbs.
Press the mix into the cake tin and bake in the oven for 20 minutes or until golden.
Break up the pretzels into little pieces.
Place the honey, remaining butter and sugar in a sauce pan on a medium heat for 5 minutes or until bubbling.
Whisk in the cream and stir for 10 minutes or until the caramel forms a ball when dropped into water.
Add in the pretzels, stir until combine.
Pour the pretzel mix over the slice base and bake for 15 minutes.
Once cooked set aside to cool.
Once cooled cut into squares and place in the fridge to set.
Notes:
You are best cutting the slice while is has just cooled and not after its come out of the fridge as it will be very difficult to cut the hard set caramel.
You can use Arnott's Arrowroot or Teddy Bear Biscuits if you are not a fan Butternut snap cookies.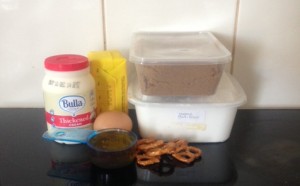 Ingredients
Step 2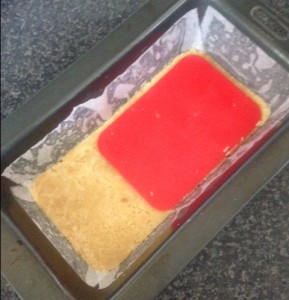 Step 4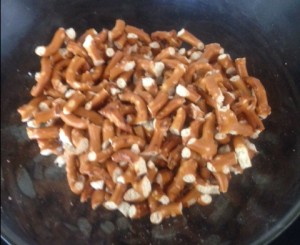 Step 5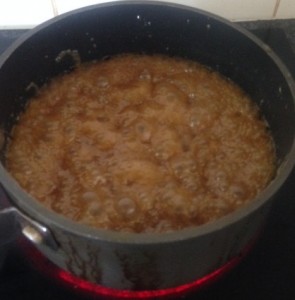 Step 6
Step 7
Step 8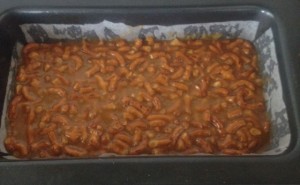 Step 10
Like this recipe? Subscribe via RSS or email to get my new entries and more scrumptious recipes with reviews.