Frozen strawberries in a glass of Rosé on a hot summer day, strawberries coated in melted white chocolate to end a dinner party, strawberry and vanilla smoothies for a morning snack….all delicious strawberry treats with complimentary flavour profiles.
This recipe expands on these flavour profiles to combine them together to make a rich, decadent, alcohol spiked dessert.
Why a pudding? This gave me the best chance to really allow the Rosé flavour to own the show!
Ingredients:
Batter:
30g butter
60g milk
20g sugar
1 tsn vanilla essence
1/2 tsn strawberry essence
Pinch cinnamon
100g self raising flour
30g white chocolate
120g strawberries
Sauce:
20g butter
60ml milk
20g sugar
60g white chocolate
1/2 tsn vanilla essence
160ml Rosé (sparking wine)
Ingredients:
Pre-heat the oven to 180c degrees and spray 4-cup shallow overproof dishes with oil spray.
First make the batter by placing the butter, milk and sugar in a microwave proof bowl and heat on high until the mix is bubbling.
 Stir to ensure the mix is well combine, adding in the vanilla and strawberry essence then leaving aside to cool to room temperature.
Sieve the cinnamon and flour into the milk mix and stir.
Finely dice the strawberries and finely chop the chocolate, stir into the batter mix.
Spoon the batter into the prepared 4 dishes to even amounts.
To make the sauce combine the butter, milk, sugar, chocolate and vanilla essence into a pan and place onto the stove on a medium heat, stirring until smooth and glossy.
Take off the heat and stir through the sauce the Rosé (or your preferred sparkling wine).
Carefully pour the sauce over the back of a spoon evenly into each pudding.
Place the puddings in the oven for 30 minutes or until golden and bubbling.
Serve hot with ice-cream or custard.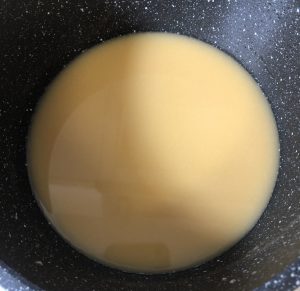 Step 2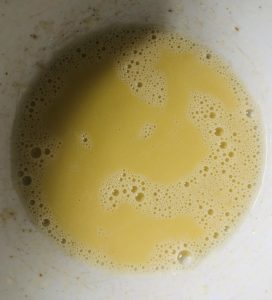 Step 8
Step 12
Step 12