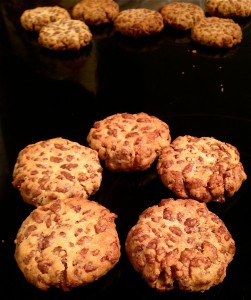 Cocopop Biscuits
We see oats in traditional Australian Anzac biscuits, rice bubbles in Mars Bar slice and cornflakes in Florentine cookies that use popular everyday standard cereals that would appear in every families pantry.
So why can't we go outside of standard cereals and bake with the more exciting and less mainstream breakfast favorites?
Me, I'm a massive chocolate fan and can't seem to go past Cocopops to be a great cereal to experiment with. Therefore, if you're a fan of Cocopops and feel like a unique biscuit you can't go past my Cocopops biscuits.
Kids will loovve this!
Ingredients:
250g butter
130g sugar
80g condensed milk
300g plain flour
1 + ½ tsn baking powder
5 cups popped cocopops
Method:
Pre-heat oven to 160c and line 3 big baking trays with baking paper.
With electric beaters beat the butter and sugar for 5 minutes until light and creamy.
Add the milk and beat for another few minutes until smooth.
Add the flour and baking powder to the mix and stir.
Add the cocopops to the mix.
Using hands mix until well combine.
Roll mix into balls with hands to small golf ball sizes (30g in size).
Place balls on the trays and flatten well with hands.
Bake for 18 minutes or until golden.
Once cooked place on a rack to cool.
Notes:
Don't be scared to use a little force to make the biscuit ball shapes. You won't squash the cocopops as you may think.
Ingredients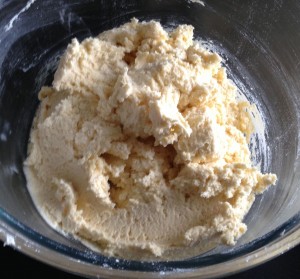 Step 4
Step 5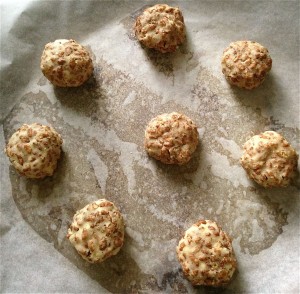 Step 7
Like this recipe? Subscribe via RSS or email to get my new entries and more scrumptious recipes with reviews.