Yoghurt Panna Cotta with Honey Figs Syrup
I recently went through a phase where I wanted to make 'healthy' desserts, but without using super expensive ingredients or ingredients that are difficult to find.
On top of this I didn't want them to be too hard to make, I wanted to make the recipe easy for anyone to pick up and master. Additionally, I wanted people to be able to zip into Coles for ingredients and make a simply tasty and not KJ (calorie) heavy dessert.
This Panna Cotta recipe uses low fat yoghurt and milk instead of fattening cream and honey to add some extra sweetness.
The figs provide some beautiful flavor and sweetness (especially being soaked in honey).
Ingredients:
Panna Cotta:
120ml low fat milk
2 tsn honey
2 tsn vanilla essence
2 + ¼ tsn gelatine
480ml low fat vanilla yoghurt
Syrup:
120ml honey
200ml water
320g figs (around 5 figs)
Method:
Spray 4 x 250ml cup ramekins with oil spray.
Place the milk, honey and vanilla essence in a bowl and heat in the microwave until boiling, stir to combine.
Add the gelatine and beat until smooth with no lumps.
Add the yoghurt and whisk to combine.
Pour the mix evenly between the 4 ramekins and place in the fridge to set for 4 hours.
Meanwhile, make the figs cut up the figs into 6 pieces vertically and place in a saucepan.
Add the honey and water to the saucepan and heat on high on the stove.
Stir constantly until the figs are soft and a syrup has formed (will take around 5 minutes on high/medium heat).
Place the syrup and figs into a bowl and leave aside to cool completely.
Once the Panna Cotta has set turn out onto a plate and top with the cooled figs and cooled syrup. Serve.
Step 4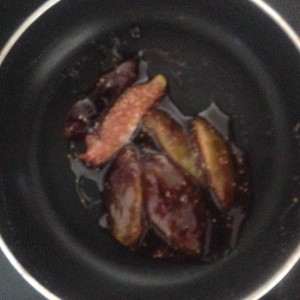 Step 8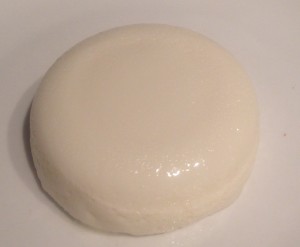 Step 10
Like this recipe? Subscribe via RSS or email to get my new entries and more scrumptious recipes with reviews.