Avocado, Chocolate and Orange Mousse Tart
Creamy and rich chocolate mousse that is scrumptious, made of fruit and is free from sugar, cream and butter…you have to be kidding right? Wait don't click off this post, its true I promise!
Not only that, this recipe is actually healthy for you, seriously!
To be able to serve this mousse I have also created a pastry tart shell recipe that is also sugar free to keep with the no sugar theme. This is also detailed below:
Ingredients:
Pastry
2 cups flour
½ tsn salt
50g honey
2 tsn cocoa powder
110g butter
1 egg
1 tbsn milk
Mousse
100g pitted dates
2 avocadoes
1 orange
150g honey
55g cocoa powder
½ tsn cinnamon
½ tsn ground cardamom
1/2 ground mixed cloves
Method:
Pre-heat the oven to 175c and spray a tart tin with oil.
Place the flour, salt and cocoa powder into a food processor and pulse a few times to mix.
Dice the butter into small pieces and process until combined.
Add the egg, honey and milk and process until combined.
Wash hands and turn dough out onto the bench and kneed into a ball onto baking paper.
Using a rolling pin roll the dough into a circle shape and place into the tart tin.
Place the tin into the fridge for 20 mins.
Place the dates into boiling hot water in a bowl and let sit for 10 minutes.
Blind bake the tart shell (place baking paper and rice on top of the tart shell to stop the pastry rising).
Place the tart shell in the oven and cook for 20 mins. remove the rice and bakng paper and bake for further 5 mins or until the pastry sides have browned.
Once the tart is cooled place on a cooling rack until cooled.
To make the mousse place the drained dates, avocado, orange zest, juice, cocoa powder, honey, cinnamon, cardamom and mixed cloves into a food processor and process until smooth and combine.
Spoon the mousse into the cooled tart shell and flatten the top.
Place in the fridge to set for 1 hour minimum.
Notes:
For best results make the day prior and leave overnight in the fridge, letting the mousse really set. This will thicken the texture of the mousse making it hold its shape for much longer, especially when slicing and platting up.
You can decorate with some additional grated orange zest or sift some extra cocoa powder.
Ingredients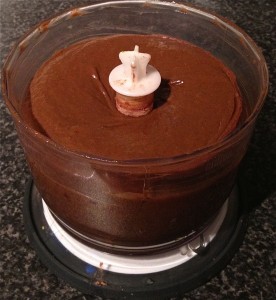 Step 12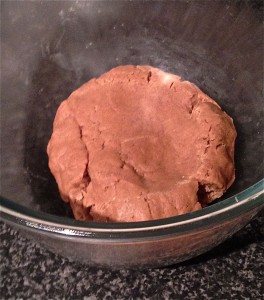 Step 5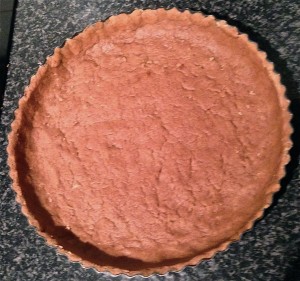 Step 6
Step 11
Like this recipe? Subscribe via RSS or email to get my new entries and more scrumptious recipes with reviews.